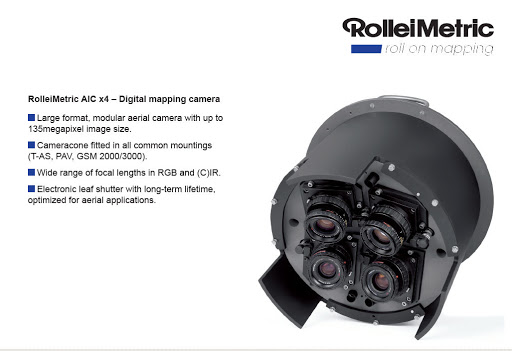 Trimble today announced that it acquire the RolleiMetric from Rollei GmbH of Braunschweig, Germany in an all-cash transaction. RolleiMetric is a provider of small format metric camera systems (AIC, AIC x4) for aerials using Bayern pattern CCD.
Question: when we can expect an Applanix DSS 4 head camera package with Inpho Software and POSTrack?
Note: posts 2008-2011 have been automatically imported from Blogger.com, links, format & structure may become broken.